Browsing the Datamart Studio
The Datamart Studio is divided into 4 zones: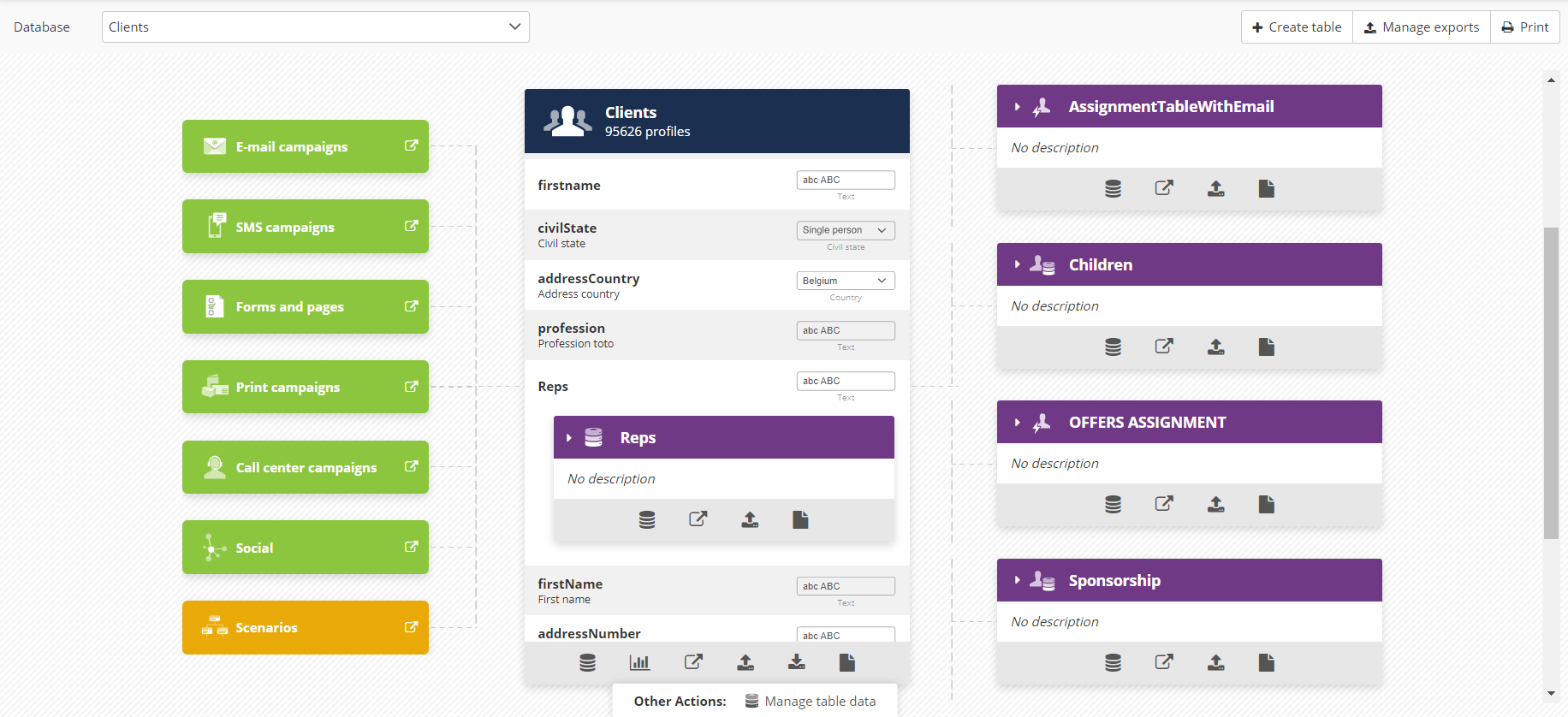 Zone 2 - Left of the screen
On the left, you can find all the available communication channels (in green) automation mechanisms (in orange).
By clicking on them, you will be directed to the 'Manage' application of the selected channel.
For example, the e-mail campaigns:

Info
A greyed out box means that you do not have access to this channel in your licence.