Updating Audiences through Scenarios
In addition to mass updating your audiences with automated rules, you can also assign profiles to your Custom Audiences individually by building personalized dialogues with the Actito Scenarios.

In your scenarios, you have access to a new action block used to update your custom audiences.

Select the existing audience that will be updated when a profile reaches the block.
You can either add the profile to the audience, or remove them from the audience.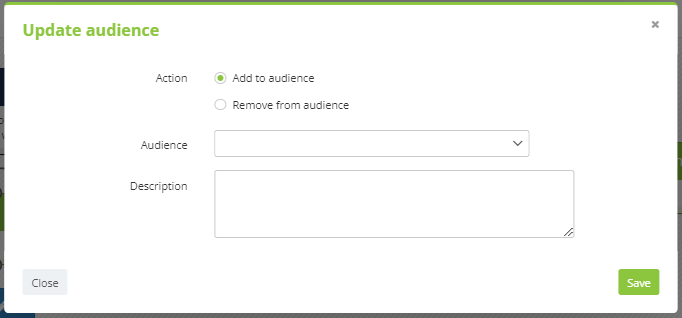 You can now build complete journeys, by choosing which audiences a profile should be member of, and when they should be added or removed depending on their behavior, on filters or simply based on timing criteria!