Accessing the menu "Manage my account"
You can access the menu Manage my account at any moment, via the taskbar that appears at the top of your license page.
In order to do that, you need to click on the pictogram with your initials, on the top right corner of your page.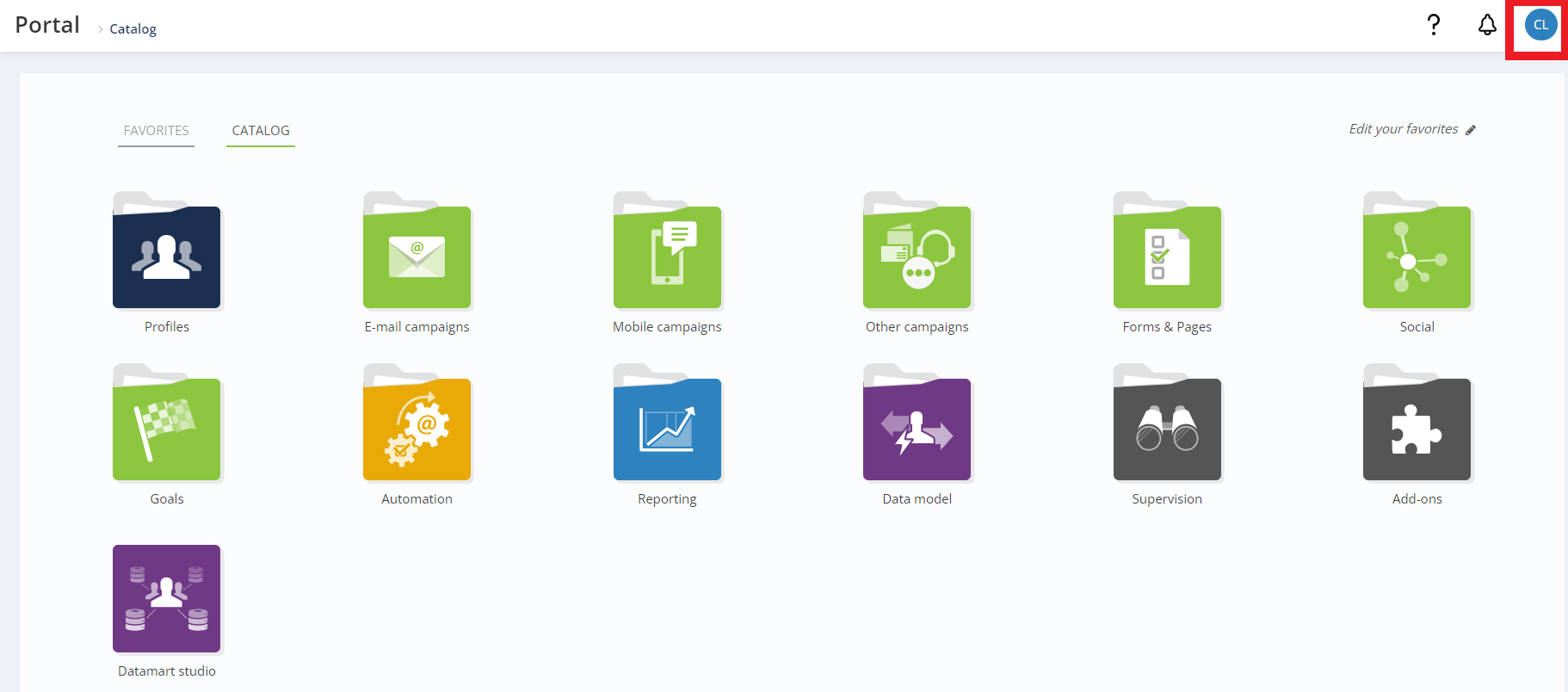 As before, the window that will open will allow you to log out, but many additional features have been added.